compensation: $1650 a week plus $12,000 SOB + Full benefits
employment type: full-time

QR Code Link to This Post

We have limited openings for the BEST PAYING job out there period. This is a Regional dedicated Job home every week.

If you are looking for job security, as much work as you can handle with no sitting around and the best pay in the industry you have come to the right place. Get home weekly. You can earn well over $1700 a week based on experience and a monster $12,000 sign on bonus. I promise this job won't last long so read up on the information below and apply now before it's gone.

This is the first time we have offered this job in over 5 years and the only reason we have some openings right now is some of our drivers are retiring. This is the kind of job you can retire from, so you need to apply now because this job won't last long.

So average earnings are at least $1400 a week for drivers who want to take it easy, but top earners are making over $1700 or more per week or more, find out below how you can earn that much money each week. Where are you going to find another company driving job that pays this kind of money?

Forget about having to drive to the West Coast or freezing Midwest. This account operates in NC, VA, WV, OH, PA, NY, MD, NJ and DE. Drivers will get a minimum of a 34 hour reset each week.

You don't have to drive 3000 miles to make this kind of money. Drivers will average 1200 miles per week pulling a minimum of 3 loads per week. Each load is multi-stop and can have as many as 5 stops per trailer. Yes this is 100% touch freight, with the driver manually unloading all freight but see below we will pay you BIG TIME for doing this. In addition to mileage pay the Drivers will earn $200 per load inclusive for the unload and all stops.

Yes I did say you have to unload freight, but before you panic, please realize you are going to get paid $200 per load to do this.The fact is Many drivers are having health problems due to lack of exercise, so here is a great solution to keep you in shape and get paid a lot of money to do so.

So how do you make close to $1700? Well you will haul 3 to 5 loads a week, so let's just say you haul only 5 loads you get paid $200 for each load so that is $1000. (That is $1000 just in unloading and stop pay in your pocket before you ever drive even one mile.

So if you drive only 1200 miles that week at .70 CPM that is an additional $840.00 . So you can see that is over $1800 week with 5 loads. If you just want to haul 3 loads and take it a bit easy, you should still easily average $1400 that week. So you can see that you can really make some great money.

Pay is probably the best out there in the industry. Starting pay if you have less than one year experience is .60 CPM and if you have over 5 years experience it's .70 CPM, Good grief where are you going to find this kind of pay ever again?

How about if we sweeten the pot with a $12,000 sign on bonus paid out every single month at $1000 a month for 12 months. That is an average of an extra $250 in your pocket per week!!!!!!!!!!!!!!! You will make more money with this job than you would with a Lease Purchase or Owner Operator job.

This account offers a paid vacation of 1 week after 1 year, 2 weeks after 2 years, 3 weeks after 7 years and 4 weeks after 10 years. FULL MEDICAL, DENTAL, VISION BENEFITS! REQUIREMENTS: Class A CDL with at least 3 months in the last 18 months or 6 months in the last 3 years of Tractor Trailer Class A Experience. Experience must be tractor trailer experience with trailers over 40 feet in length and a minimum of 3 states or more regional or OTR. (Local one state time does not count)

Fairly clean MVR and Background.

Limited openings this job won't last for long.

You will be contacted within 24 hours of submitting the secure 10 street (inteliapp) Pulse application. Most likely you are in the intellapp, 10 street system so the application will only take you a minute or two to complete. •

We cannot respond unless we have an application from you, so we can ensure you are in the hiring area, qualified and so we don't have to initially ask you 20 questions over the phone. PLEASE DO NOT CALL US UNTIL YOU HAVE SUBMITTED AN APPLICATION!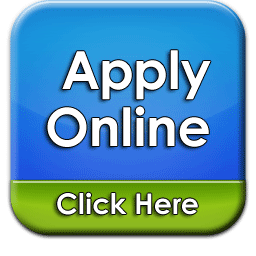 91U1300-F-D--S-XL-Ft-Royal=Dedicated



Dedicated home weekends, Class A CDL driving job, Best paying Class A Jobs, Class A home weekend jobs near me. East Coast Regional, Atlantic Regional, Class A Jobs near me North Carolina, Class A Job, Class A jobs in Virginia
Principals only. Recruiters, please don't contact this job poster.
do NOT contact us with unsolicited services or offers
post id: 7059009598
posted:
updated: